PIVOTING WITH ... EDITH WEISS AND CHRISTY MONTOUR-LARSON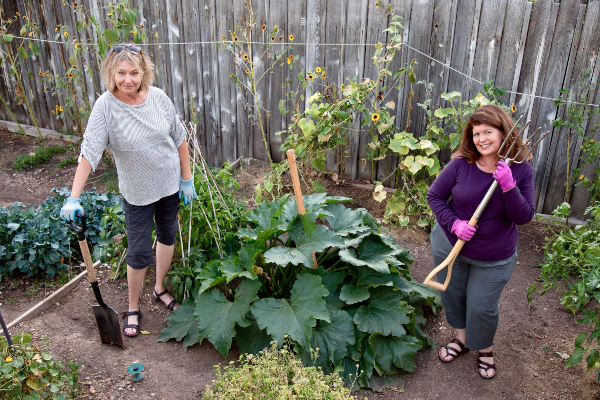 Edith Weiss and Christy Montour-Larson. Photo by Mark Montour-Larson.
Powerhouse creative duo team up on new gardening podcast
What are you doing to pivot? Besides being fellow theatremakers, Edith and Christy have been neighbors, friends and fellow gardeners for years. Before the pandemic, they would drink coffee in each other's gardens and make each other laugh. One day last April, Christy asked Edith if she was interested doing a gardening podcast, and soon they were buying equipment and making a production schedule. Upside Down Tulips is a fun podcast that celebrates gardening gone wrong. Since the pandemic, gardening has grown in popularity, and people started asking Christy and Edith for tips and trouble-shooting advice. Christy and Edith admit they are not experts – they just have learned a lot about gardening from the mistakes they made along the way. Each week they share their most epic garden failures and biggest garden lessons in informative and humorous ways.
'If you think you can't do it, pretend you're doing a character who can.'
Fun facts:
Almost 2,000 downloads since we launched on July 15.
We have published 10 episodes and currently average 250 listeners a week.
Although most of our listeners are from Colorado, we have listeners in almost every state.
International listeners in more than 15 countries on five continents, including Brazil, South Africa, Singapore, Ireland and Germany.
Local actors who have recorded fun "commercials" for us have included Karen Slack, Billie McBride, Leslie O'Carroll, Michael Morgan, Benjamin Bonenfant, Jamie Ann Romero, Abner Genece, LuAnn Buckstein and Michael Shalhoub.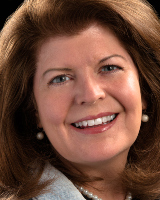 Why are you doing it? Christy: Our theatres may all be closed, but doing a podcast uses all of my theatre training and experience. I am producing, directing, writing, acting, teaching and marketing. It feels so rewarding to have a reason to get out of bed and do something creative.There is so much happening in the world I have no control over. But this one project is all ours. And we can do whatever we want. I am learning so much about my garden and the podcast world.
Why are you doing it? Edith: I said yes because it was a new experience. And as we talked about it, I realized we could do whatever we wanted with it: Write our own parody commercials, read listener letters, write PSAs. We also both believe strongly in people growing their own food if possible, and we want people to know it isn't that hard. I get to leave the house and go to Christy's cool basement studio. I get to write comedy. We get to have actor friends do guest spots. Also, I have learned a lot I didn't know about gardening by researching our topics.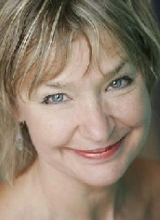 Words of encouragement for others who are now pivoting their way through 2020? Edith: If you think you can't do it, pretend you're doing a character who can. Seriously, what else are you doing? It is important to give an outlet to your creative impulses.
Words of encouragement? Christy: Think things through and ask, "What is the worst that can happen?" Imagine all the different possible outcomes and then decide what would be your best- and worst-case scenarios.Then think about the last time you were faced with a big change and got through it OK. (And if you need a stress-releaser, may we humbly suggest growing something?)
How can people find you? Here are all the links:
And wherever you listen to podcasts: Apple Podcasts, Google Podcasts, Spotify, Pandora, TuneIn, iHeart, Stitcher, Overcast, Pocket Cast, Castro and Castbox
Compiled by Senior Arts Journalist John Moore
"Pivoting With ..." is a new, ongoing series talking with members of the Colorado theatre community about how they are adapting to changes in their creative and personal lives as the COVID pandemic continues. Are you pivoting? Email John at culturewestjohn@gmail.com.