PIVOTING WITH ... ASHLEY CAMPBELL
Unemployment angel by day, spooky storyteller by night
"Pivoting With ..." is an ongoing series talking with members of the Colorado theatre community about how they are adapting to changes in their creative and personal lives as the COVID pandemic continues. Today: Sound designer Ashley Campbell.
Meet Ashley Campbell B.C. (Before COVID): Ashley Campbell got into sound design as a theatre major at the University of Denver and was hooked. "I really enjoyed the process of creating sounds," she says. "It was one of the most exciting classes I took throughout all of college." So, she just kept doing it. Ashley recently designed sound for Curious Theatre's "The Thanksgiving Play" by Larissa Fasthorse and also worked on "The Humans." For the Boulder Ensemble Theatre Company, Ashley was the sound designer for "Tiny Beautiful Things" and worked on other shows including "The Revolutionists" and "The Wolves." While a student at the University of Denver, she was part of a True West Award-winning effort to stage the play "White Rabbit Red Rabbit" as the Associate Artistic Director of Pipedream Productions. For that play, a sealed script is presented to an unknowing rotating actor who then reads it aloud while performing its specific tasks before a live audience.
What are you doing to pivot? I am currently working with the Colorado Department of Labor to help people get unemployment assistance – and giving ghost and history tours along Capitol Hill for Best Tours of Denver.
'All I really want to do in life is to tell stories and help people.'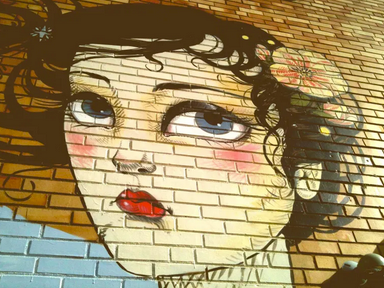 Why are you doing it? Gotta find a way to make money and survive somehow. But I like that I get to help people in one job and I get to tell stories with my other job. Plus, it's been really fun to learn about the history of where I live, and ghosts are really cool, too. All I really want to do in life is to tell stories and help people. And although neither of these jobs were what I had in mind at the beginning of 2020, I am really grateful I have found them and can continue doing what I love – even if it looks a little different.
How can people get info on taking your tours? Head to besttoursofdenver.com and check out "The Twilight Ghost Tour." Or, if you're interested in more behind-the-scenes stuff, you can follow me on my Instagram @ashbell95, where I tell people some funny and scary stories that happen on my tours.
What are your words of encouragement for other local creatives who are now pivoting their way through 2020? Whatever we do during this time, we have to remind ourselves that this is temporary, and it is not our fault.
Note: To accommodate physical distancing, only nine people are allowed on each tour, so they tend to sell out quickly. Tours last from 90 minutes to two hours and cost $18-22. Tours begin at 901 Sherman St. and are appropriate for ages 9 and older.

Compiled by Senior Arts Journalist John Moore. Are you pivoting? Email John at culturewestjohn@gmail.com.