A Note from The River Bride Director Jamie Ann Romero
"In the Amazon time stands still, as if this river wrapped its long body around it and contracted. The only time here is once, once upon a time somewhere between dream, between myth, between the shores of reality, and folklore."
These are the opening lines of Marisela Treviño Orta's The River Bride. These words invite us to dive into the magic of a darkened theater as it transports us deep into the Amazon. There we'll find a loving family, two sisters, and a man fished from June waters just three days before a wedding.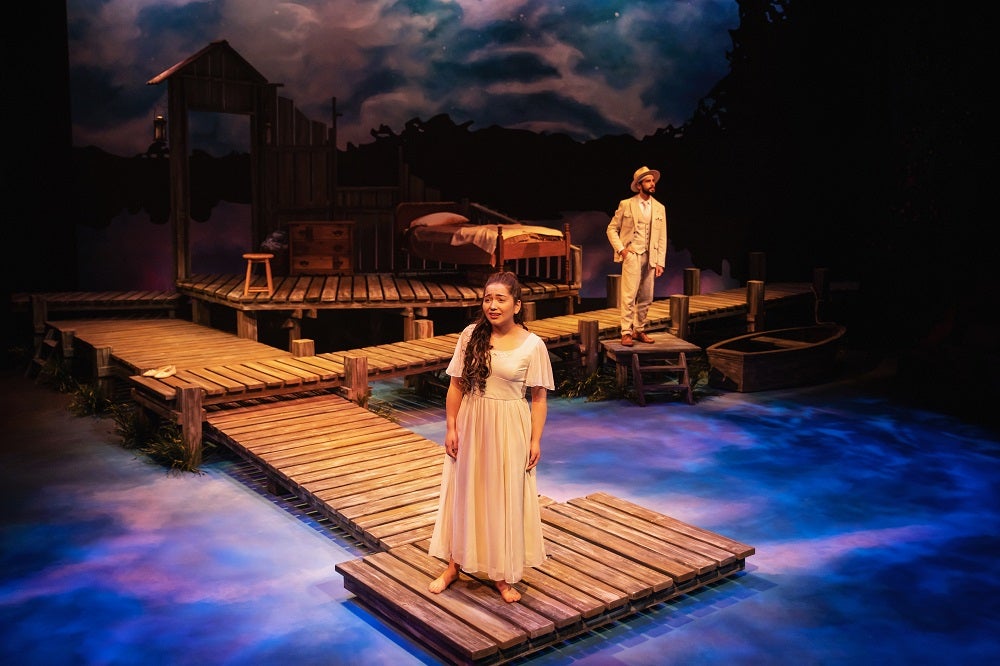 Photo by Amanda Tipton Photography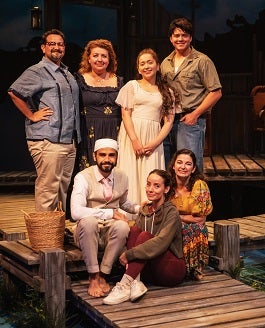 My journey with The River Bride began in 2016 when I was a part of its World Premiere at The Oregon Shakespeare Festival. At the time, I had never encountered anything like this play in my career. I was immediately struck by this beautiful, riveting, and heartbreaking love story wrapped up in a folk tale surrounded by the dangerous beauty of the Amazon.
Marisela has crafted a cautionary tale that asks the question: What happens when we're brave in love and what happens when we're not? How often do we turn away from what we want because we're too afraid to reach out and grab it?
I think anyone who has experienced love in their life and its many, beautiful, and painful facets is going to find themselves somewhere within this story.
I hope our audiences leave the theater reminded of the power of love and their ability to choose it, accept it, and believe it. I hope you leave our darkened theater, our piece of the Amazon, with a sense of magic.
- Jamie Ann Romero, The River Bride Director