By Leslie Simon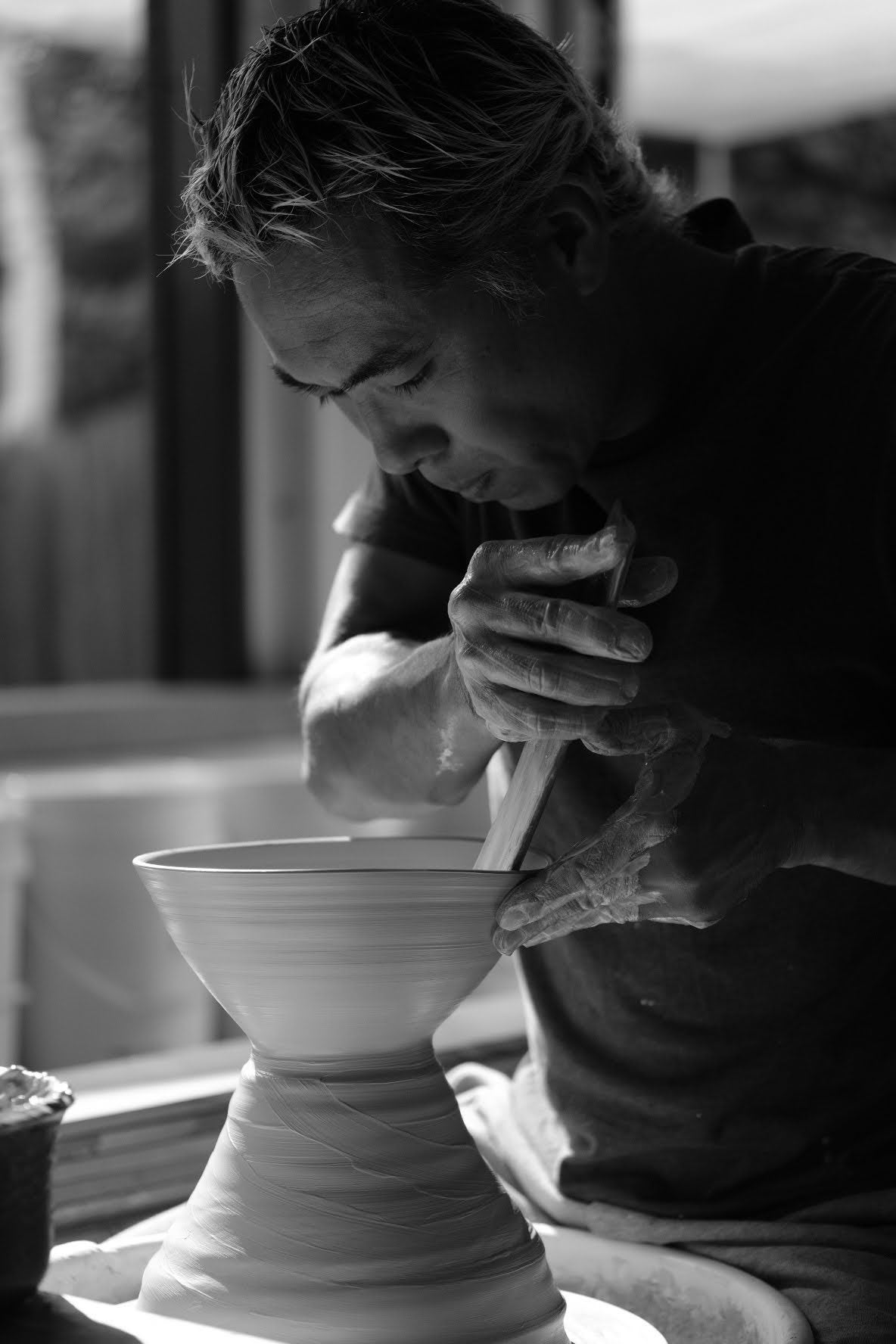 If you have ever attended an Arvada Center ceramics sale, you have seen (or even purchased) the ethereal yet organically-grounded artwork of Colorado-based ceramicist Kazu Oba. Originally from Japan and inspired to come to America by the movie Grease, Oba made his way to Colorado in 1989 when an exchange program transported him to Central City (Black Hawk). As the first exchange student his school had ever had, he grew quickly popular in his small school and learned the ways of life in the mountains.
"When I went to school in Kyushu (island in southern Japan), it was the biggest school on the island and all boys. But when I went to Gilpin County High School, there were (I think) 23 people in the graduating class and it was co-ed," said Oba. Students would bring game meat that that they hunted on camping trips. I was their first exchange student from another country. And while I may not have noticed what I didn't know, I felt accepted. Little kids like seeing someone a little different so every morning on the school bus the kids would yell "Hi Kazu!" When I was in Japan I was a sickly kid who missed a lot of class, but I didn't miss a single class at Gilpin. I didn't even miss the day all of us seniors were SUPPOSED to skip!"
Oba eventually went on to taking classes at University of Colorado Boulder, and during this time he started an apprenticeship with sculptor Jerry Wingren. While working on his Studio Art degree, he went on a class trip to Anderson Ranch in Snowmass Village outside of Aspen. Many artists were part of the residency program there, including 13th generation potter Takashi Nakazato of Japan who had a small apartment at the ranch. After meeting Takashi there, it was agreed that he would become an apprentice of Nakazato's back in his studio in Japan.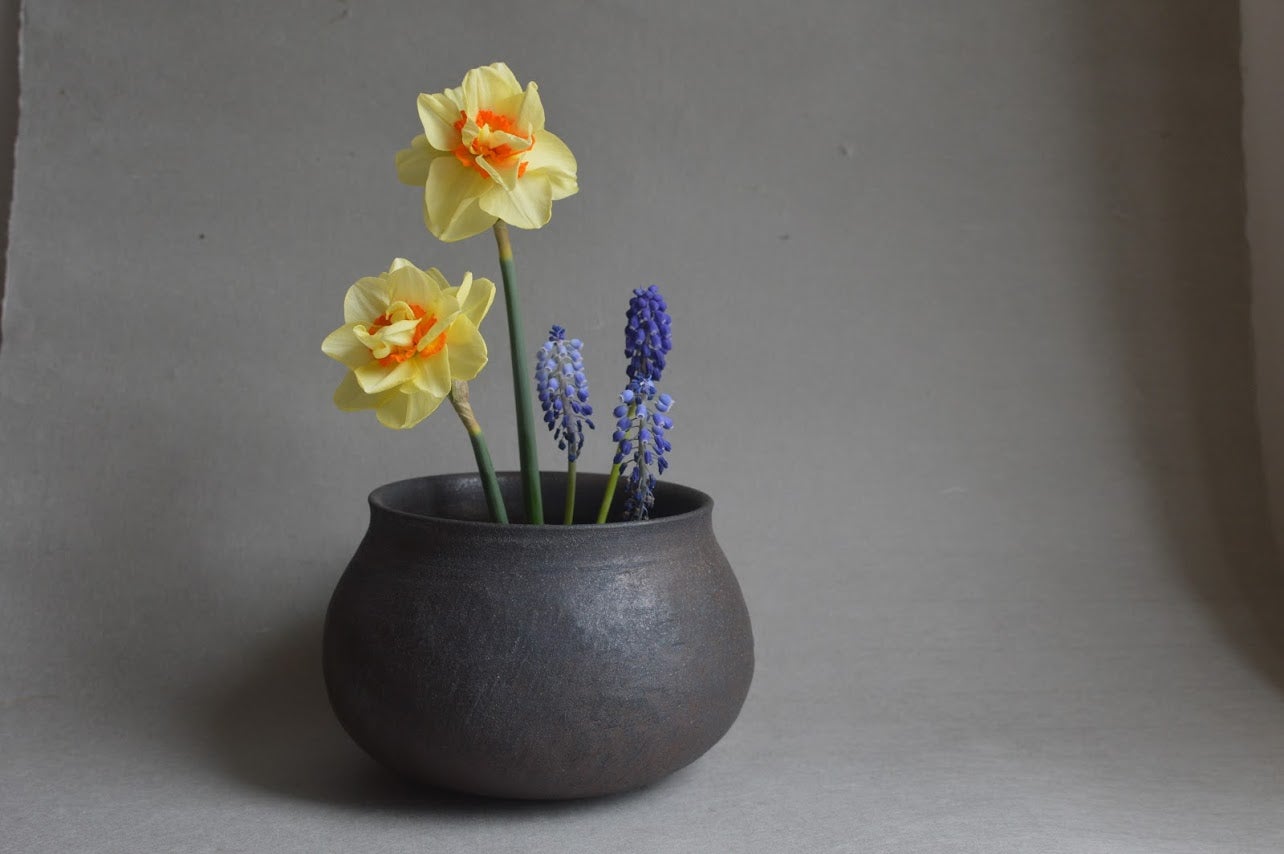 There, he spent his days doing tasks around the studio, and he was only allowed to practice throwing at night. His room with no insulation was so cold in the winter that he would sometimes sleep overnight at the studio on the floor by the fire. "I was a hard worker, but never a quick learner. At CU Boulder, I had to take the basic painting class twice because I failed. The basic hand-building clay class… I failed as well," said Oba. "I got kicked out of Takashi's studio that I was apprenticing with in Japan. Well, I wasn't exactly kicked out- he recommended that I find something else to do rather than be a potter. I can joke about this now that I am making a living at it, and Takashi says it was good that he let me go because I got better! But I just stuck with it. That's the only way I was able to come this far. I was more motivated because of that failure, and I didn't give up. If you stick with it long enough it will stick – for anyone, with anything!"
With a lot of hope and determination but no kiln to fire up, Oba went back to Colorado and began looking into guilds that he could join so that he could create. "I had been taking classes at the Arvada Center with Bill Patterson on Wednesday nights. Some studios have internship programs where you do different tasks in exchange for kiln and studio time to work on your own projects. At the same time, I also became a member of Arvada Ceramic Arts Guild, as that was the only co-op studio that had any openings. I waited to be a member of Boulder Potters' Guild for ten years- they are popular programs!"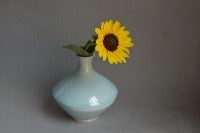 "I have been connected to the Arvada Center for about twenty years, and this time and connection is essential to me being a ceramicist. The students like to watch me throw, as I do it 'backwards.' Because I was trained in Japan, many things I do are different than what is done here. In the West, people throw counterclockwise. But in Japan we throw clockwise. This is because in the West, they have the dominate hand on the outside, usually the right hand. In Japan, they throw with dominate hand on the inside of the pottery. For making bowls and plates, we don't really worry about the outside of the pottery, while in the West, the silhouette and shape of the outside of the pottery is more important. Visual a Grecian urn - they perfected and refined shapes. You never look at the inside! Jim Lorio shared with us in a class that it's about which one we consider more important- the inside or the outside."
Oba's gallery, Sara Japanese Pottery, is in the heart of things in New York City, and his work is both displayed and for use at the Sushi Den restaurants and Ramen Star here in Denver. While the pandemic put many art exhibitions on hold due to restrictions of in-person events, things are already picking back up and he is currently in the "Colorado Asians" exhibit at Artworks in Loveland open til May 29.
Oba feels fortunate that he has never felt strong discrimination against himself here in Colorado, feeling "out of place" a few times at most. On the contrary, he has felt strong support, and is grateful for all that Bebe Alexander and the ceramics department at the Arvada Center has provided him with. "Bebe and her clay community have been very understanding through the years. I had my share of dark times, but the Arvada Center has always been welcoming. After being let go prematurely from Takashi's studio in Japan and returning to Colorado, I didn't get a job but tried to get ready for my first Christmas as a potter wannabe. After three months of preparation, I earned $400 that Christmas and went right back to cooking in restaurants and running a sculpture studio for Jerry. It wasn't until a decade later that I was able to make a living mainly from my pottery. I am not overstating when I say both Bebe and Donna's (from Arvada Ceramic Arts Guild) support have made it possible for
me to come this far."
As for advice for other potter wannabes out there, he can only speak for himself. "Most people will probably give up, and I really don't have much to say about that. I think it's a choice and it's not necessarily a bad choice. For financial reasons, it is probably smarter to be anything but an artist! But for me, it was what I decided to be. There is no reasonable guarantee, but I have a conviction that everything will be ok. So, if there was something I could share, it would be this - no matter which path you choose, if you stay honest and true to yourself, if you stick with anything long enough, it will all work out.
At least I'm still hopeful."