by Leslie Simon
When our Director of Galleries and Curator Collin Parson and Galleries Exhibition Manager and Associate Curator Emily Grace King told the Communications team about the journey they were taking to pick up art for our upcoming exhibitions that celebrate the art of Southern Colorado artists, we knew we had to come along. We walk past artwork hanging on our gallery walls every day at the Center, but we were curious about the journey these pieces take to actually get on the walls. With the whole exhibition centered around the place the art was created, it only made sense to interview these artists in their own spaces. With that said, some of the Communications team followed the Arvada Center box truck toward the southern horizon to see what we could learn.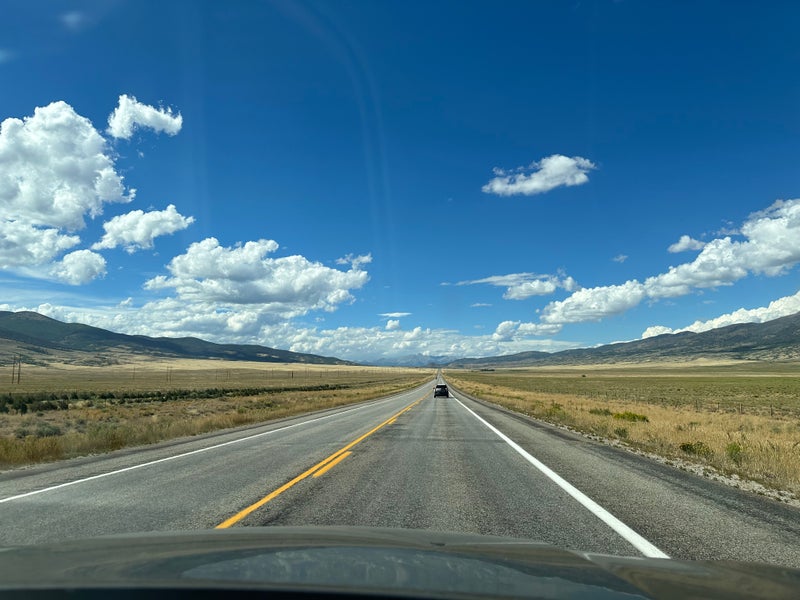 Day 1: One of the perks of this trip was that Collin's family has some land that we could stay on in the Huerfano Valley. The Huerfano Valley, meaning "orphan" in Spanish, is named after the lone volcanic butte that stands watch over the valley seven miles north of Walsenburg. These are sacred lands to the Indigenous peoples who have lived here for so long, including the Ute, Apache, Cheyenne, Kiowa, and others, and were settled by Mexicans of Spanish descent in the mid-1800s. With the discovery of coal in the area, towns such as Walsenburg quickly grew before the mines began closing in the 1950s.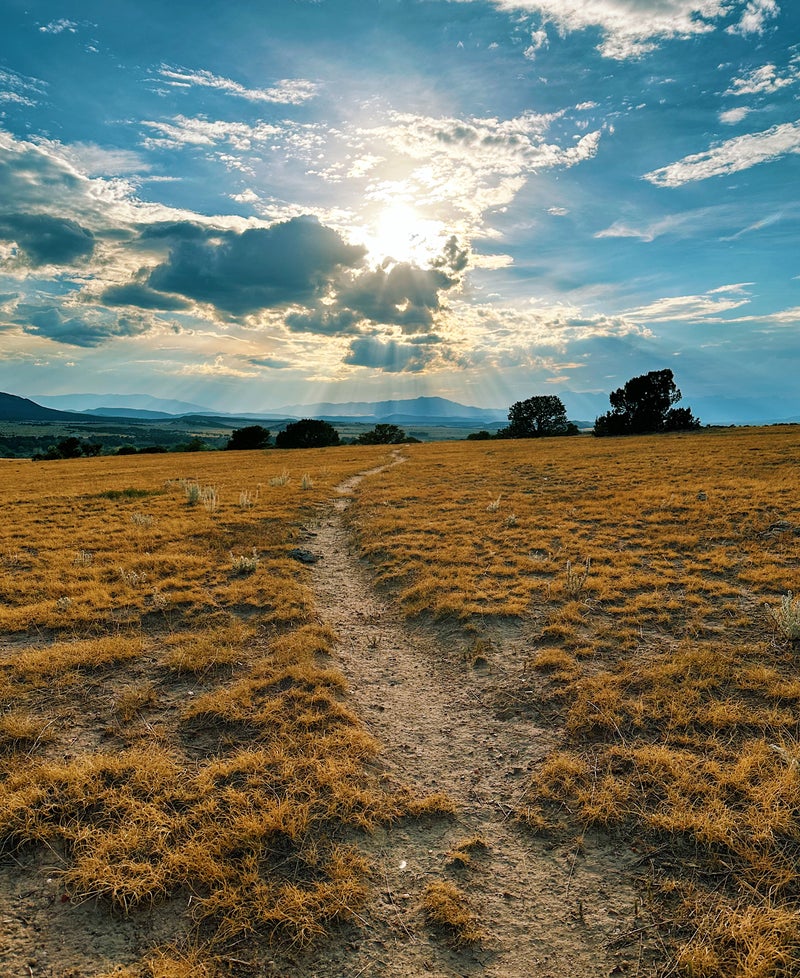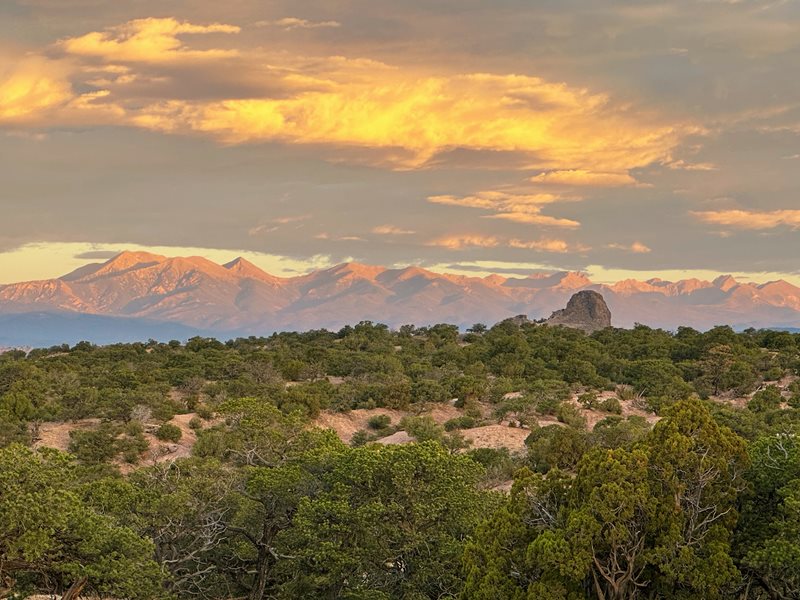 This dry, arid area with the amazing view of the Spanish Peaks and the Sangre de Cristo Mountains is challenging to farm, making the land cheap in the late 60s for artists who came to the valley to live in communes, with Libre being the first in 1968. We met Dean Fleming, a 90-year-old beatnik who hand-built his geodesic dome house in Libre. Over the years the dome has grown to include attached buildings - including a square gallery space "because it's hard to hang art on round walls" said Dean.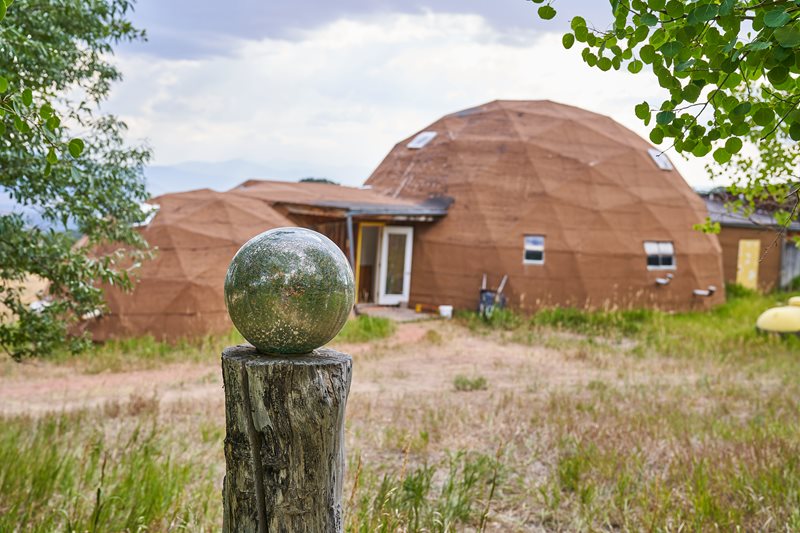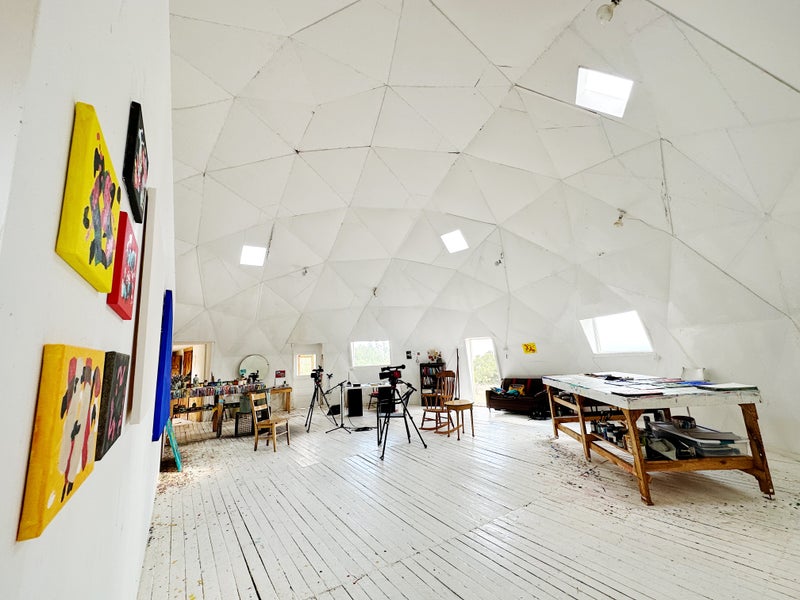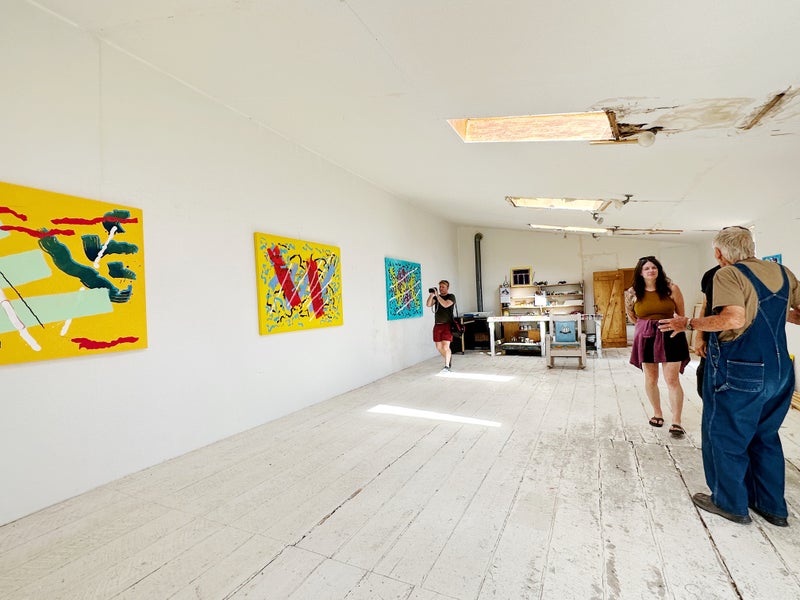 Dean shared stories of creatives who have visited Libre including Allen Ginsberg, and here we got our first taste of just how hard our Galleries curators work. Behind the dome was a storage shed with carefully organized large-scale paintings. Collin and Emily knew exactly which piece they wanted for the exhibition - and it required carefully moving a lot of other paintings out of the way in 90+ degree weather. Hard work paid off, and they were able to move the painting into the box truck.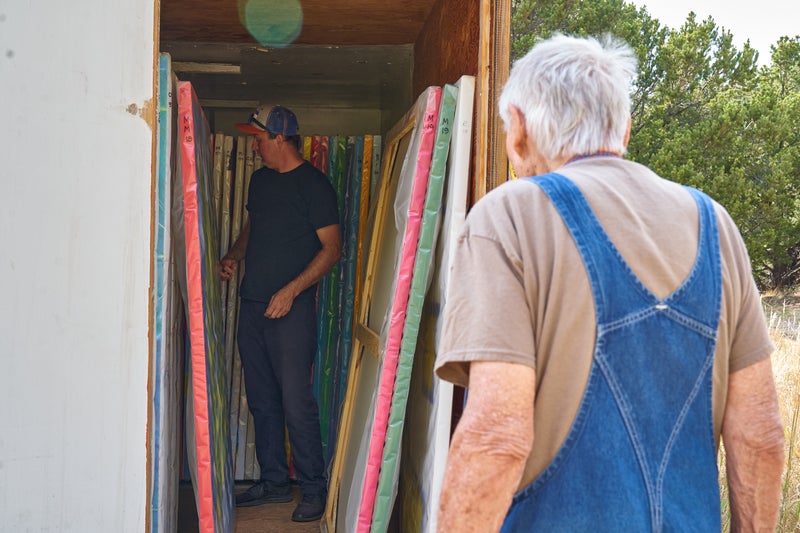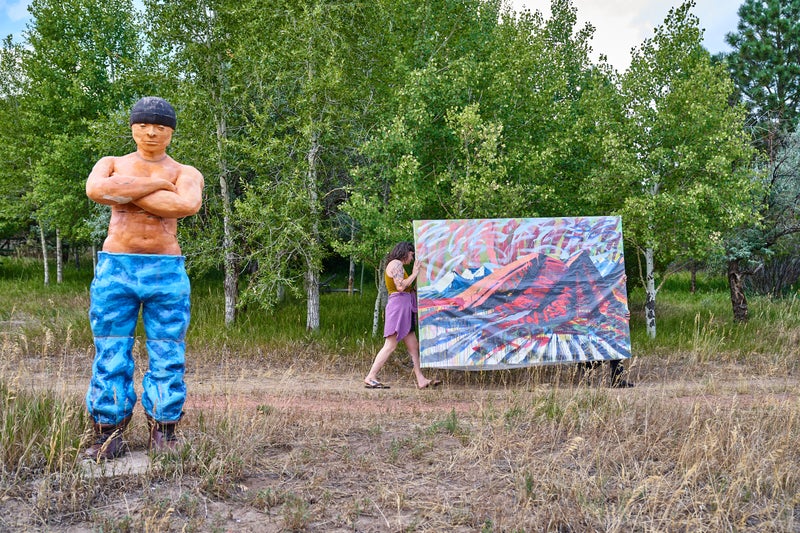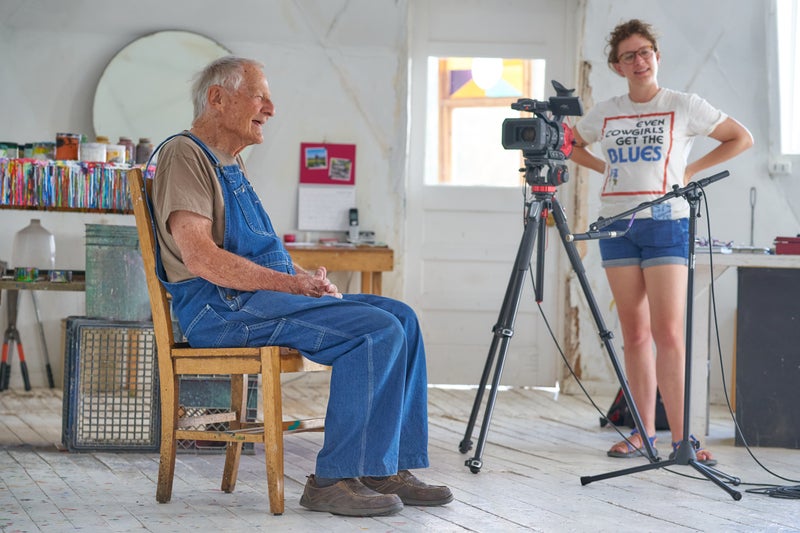 Day 2: Sunset turns to sunrise and the crew heads to Trinidad to see The Commons at Space to Create. Space to Create is a state-sponsored initiative through Colorado Creative Industries that provides affordable housing and work space for creatives and local workers in rural Colorado. Here we met with artists Emilie Odeile and Ken Chapin who showed us their amazing knit piece "Goodnight Moon: A Fiber Tale" a project ten years in the making and made completely out of yarn - other than the moving hands of the clock! This incredible couple shared with us how they met on Etsy when Emilie was looking for oversized knitting needles that only Ken was creating.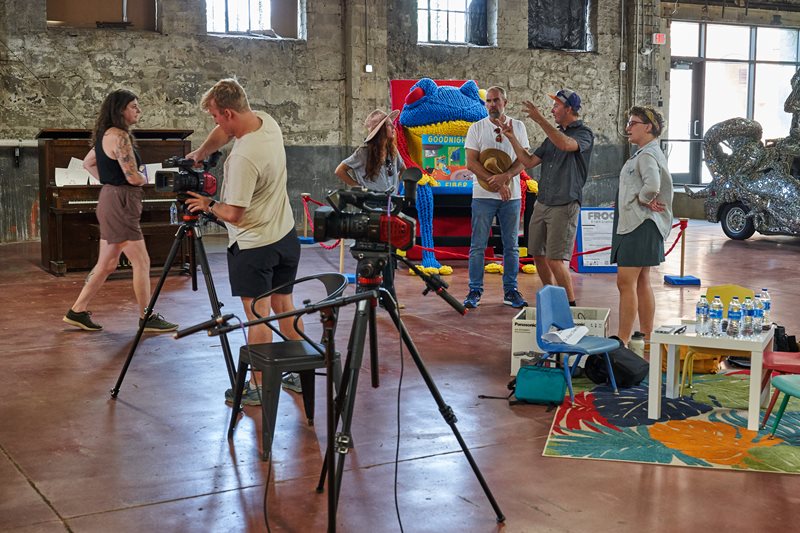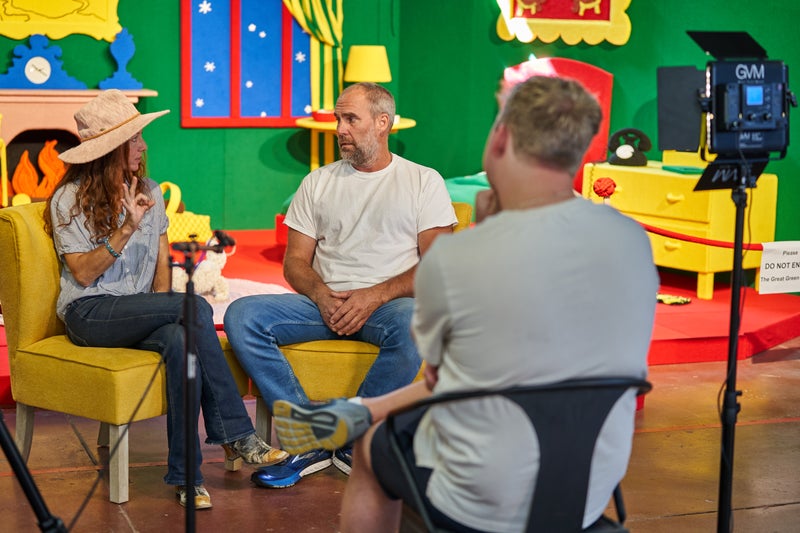 We then moved on to the Historic East Street School which is now live/work spaces for local artists. Arthur Short Bull shared with us his love of the plains, and how people often see things in his paintings that he did not put in there. Like the others, his work space was filled with bright white walls and beautiful light. His visit ended with touching insights that he gave to each member of the Communications team (Sarah Kolb, Collin Sanders, and Leslie Simon).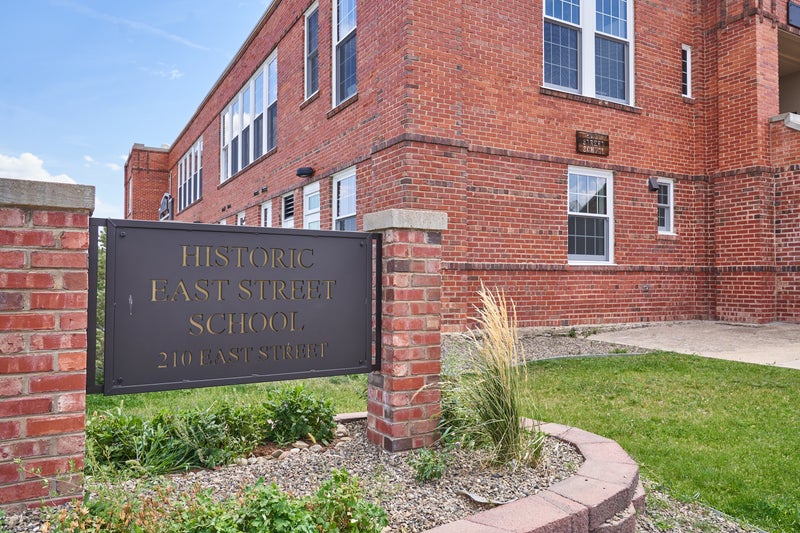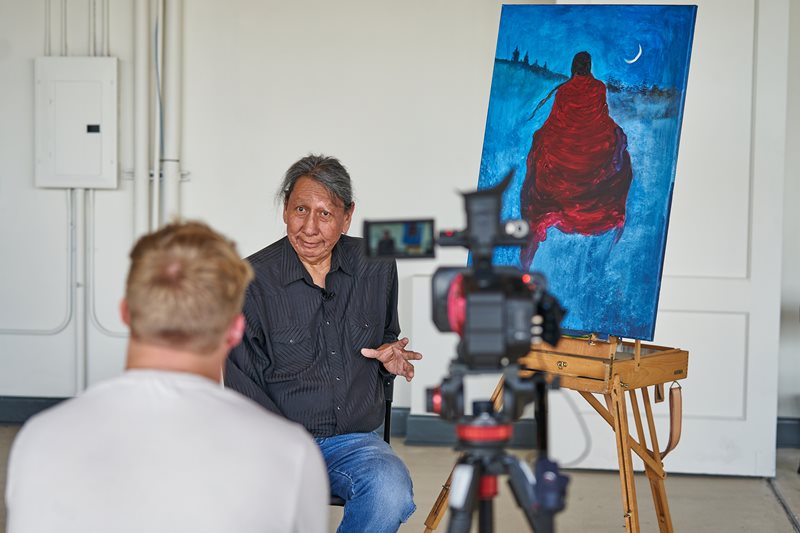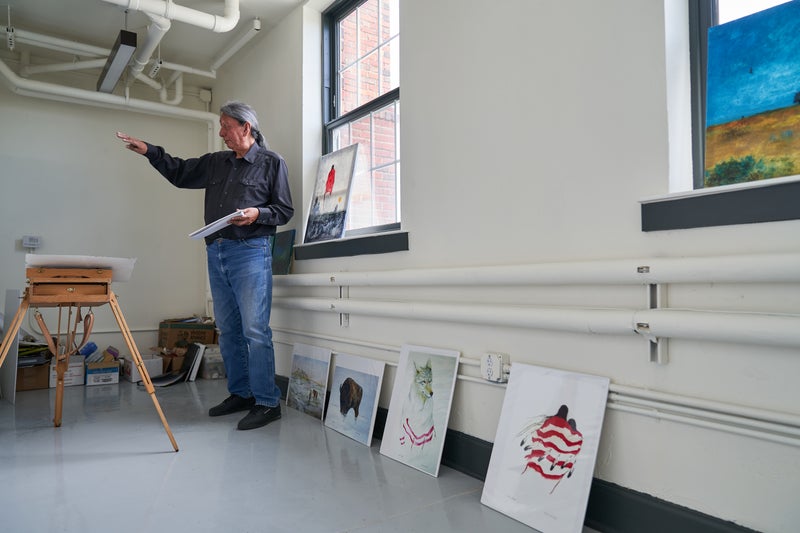 From Trinidad we were off to the gorgeous town of La Veta where President and Director Peggy Zehring runs the La Veta School of the Arts. This nonprofit offers arts education for all ages and has created many Public Works that can be seen around La Veta. She has a major zest for life (and a little resemblance to Carole King, the subject of our current musical Beautiful in our Main Stage!) and was so generous to bring us to her personal home studio and even showed us the texture additive that she uses to create her art. Much like Dean's dome and Arthur's studio, the light was so bright and beautiful in there, it was as if you were in a Soho artist loft.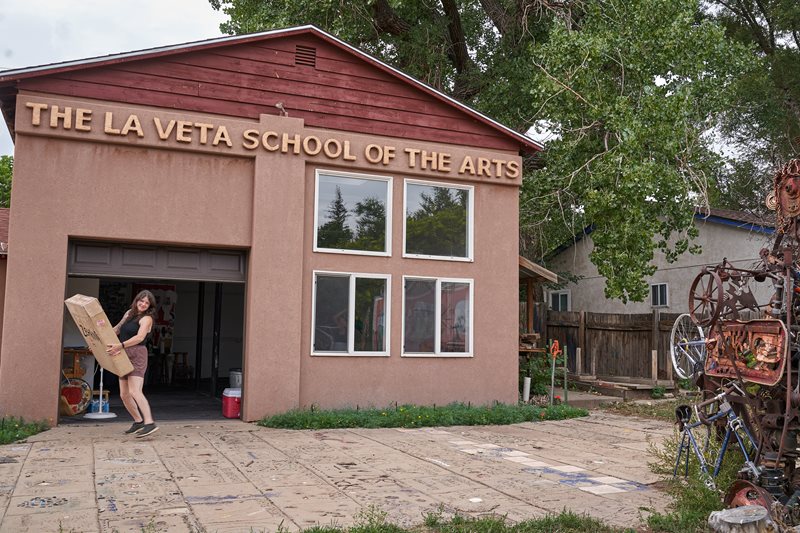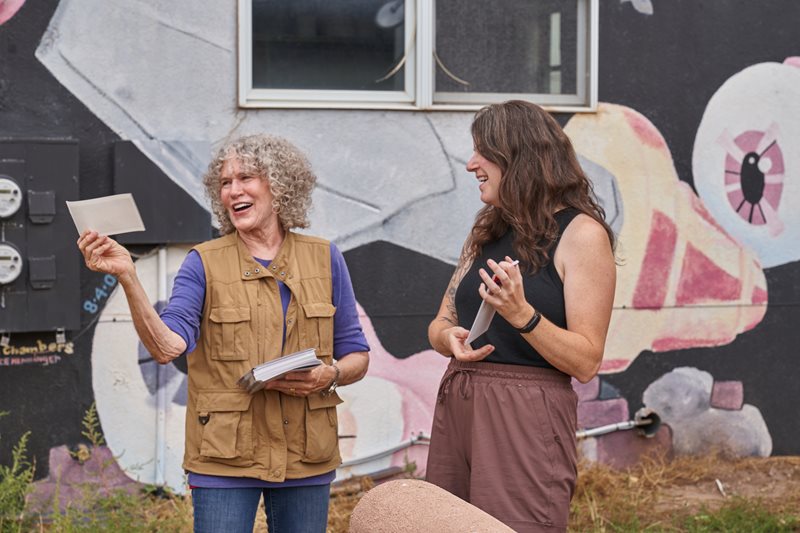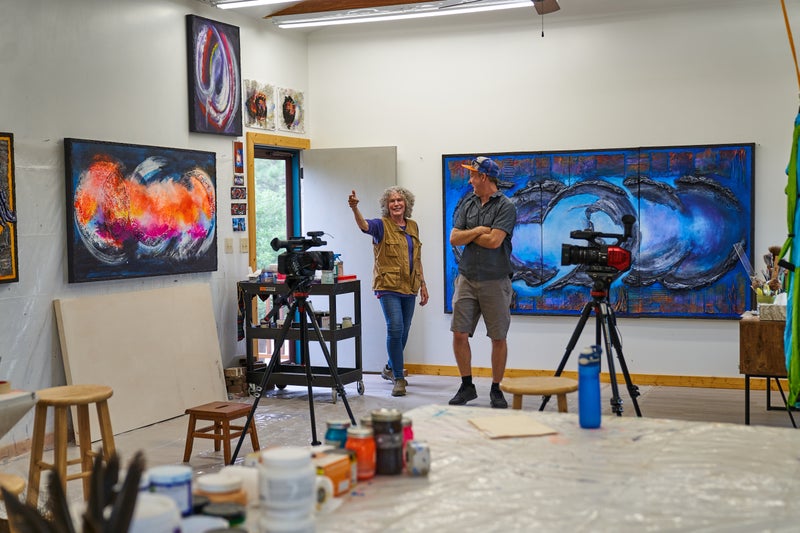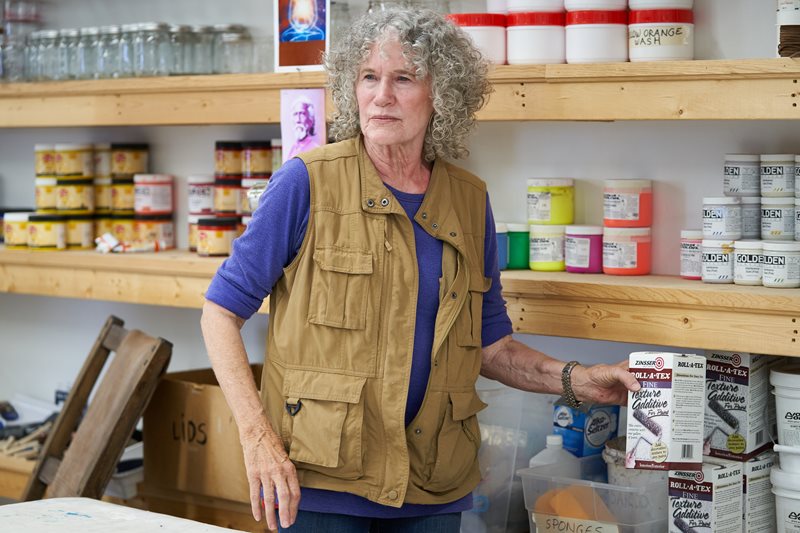 Day 3: Our trip ended with a journey up to Saguache where Adrienne Garbini and The Range have helped us gather colcha embroidery pieces from San Luis Valley artists. We were fortunate to interview wonderful artists including Patsy Garcia, her daughter Peggy Garcia Williams, and Delores Worley. This type of embroidery is unique to the San Luis Valley, and shares stories of their history and beloved locations.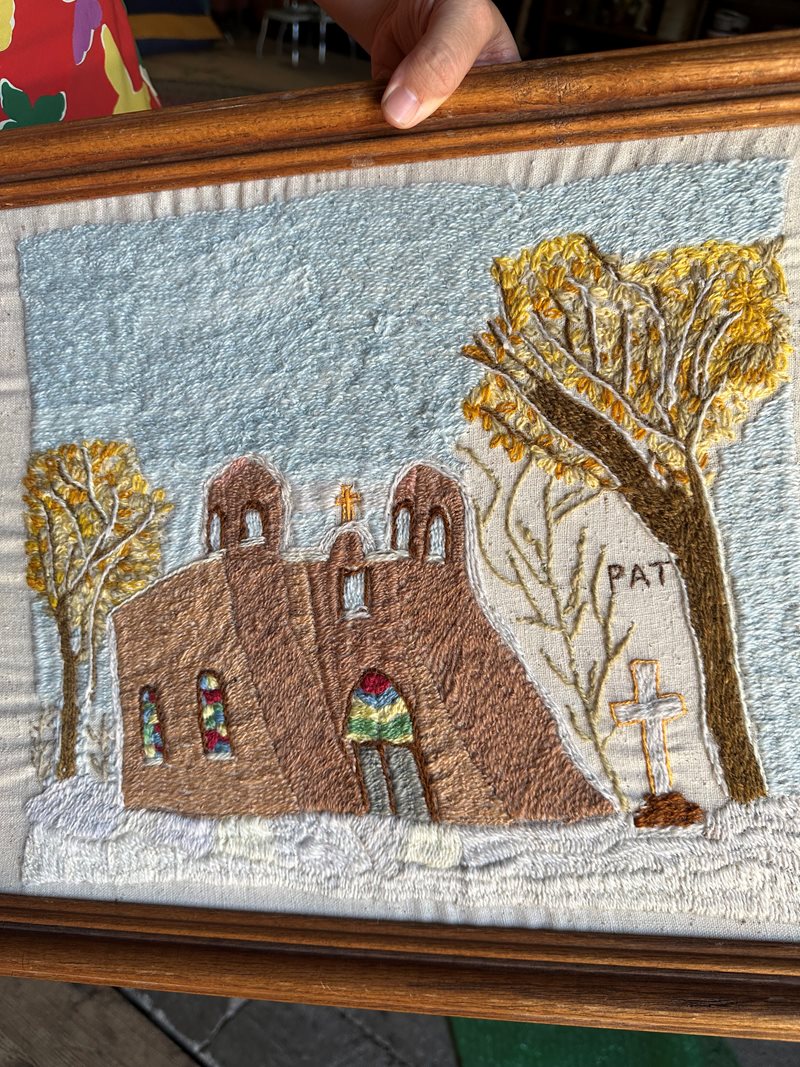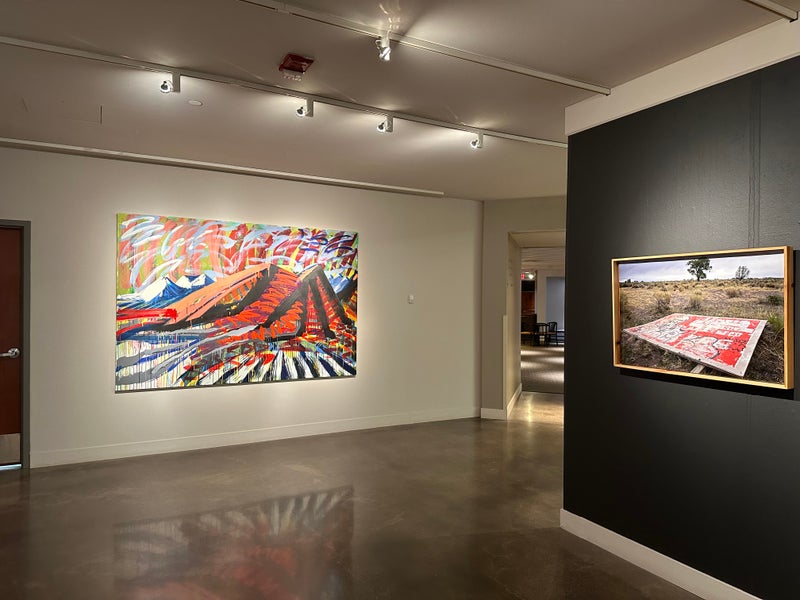 Join us September 14 - November 12 to celebrate the talented artists of Southern Colorado! Details in the link.