STRAIGHT TALK WITH CREEDE REP, TOWN HALL, CANDLELIGHT AND THEATRE COMPANY OF LAFAYETTE
Creede Rep is allowing audiences to revisit last year's hit comedy 'Ripcord,' starring titans Annie Butler and Christy Brandt, as a streaming video through May. Photo by John Gary Brown.
Welcome back to "Straight Talk," our ongoing series with artistic leaders from the local theatre community about the unique challenges they face during this unprecedented time. Today: Straight Talk with Creede Rep, Town Hall, Candlelight and Theatre Company of Lafayette.
By John Moore, Senior Arts Journalist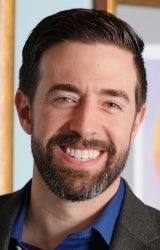 Creede Repertory Theatre has gone 55 consecutive summers telling stories from its perch in the San Juan mountains 250 miles southwest of Denver "weathering our share of storms and fires with the grit that defines our company and the town of Creede," said Producing Artistic Director John DiAntonio.
And COVID-19 be damned – 2020 will be no different. While Creede Rep has made the difficult decision to move its announced 2020 season of shows to 2021, the company is now planning to instead roll out a smaller, more flexible lineup of shows later this summer – likely (and for the first time ever), to be presented outside. "More than ever, we believe our artists, audiences and students need the connection, creativity and community that are the cornerstones of this theatre," DiAntonio said.
The plan is to open the 2020 mini-season sometime between July 1 and August 1, if it is determined safe to do so by Creede Public Health. The lineup of new shows will be announced in the coming weeks.
In the meantime, Creede Rep warranted a mention in The New York Times this week for making a quality recording of last season's hit comedy "Ripcord," starring Annie Butler and Christy Brandt, and directed by Billie McBride, available for online streaming for $20 through May 31.
Throughout May, Creede Rep is presenting "May Monologue Madness" on its Facebook page. That's a selfie video series featuring alumni sharing their favorite monologues and stories from shows past. The company's education division is also posting daily content for kids of all ages on its own Facebook page.
Financially, DiAntonio said Creede Rep "is holding steady for now. However, after a season bringing in potentially no earned income, it could be a very different narrative come the fall. Any donations are much appreciated and will help us to keep our full-time staff employed through these difficult times."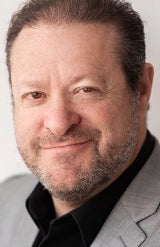 Littleton's venerable upstairs Main Street playhouse has canceled its two spring musicals ("Almost Heaven: The Songs of John Denver" and "Little Shop of Horrors") along with multiple concerts. " 'Almost Heaven' is in a holding pattern and will be staged in August or September as conditions allow," said Education Manager Robert Michael Sanders.
Town Hall's theatre normally seats 250, and it will be taking recommended social distancing guidelines very seriously.
"We are in the process of rebuilding our planned 2020-21 mainstage season to accommodate audiences of only approximately 50 people, with smaller-cast shows that still deliver on the quality Town Hall audiences have come to know and expect," Sanders said. Town Hall is also actively exploring making upcoming performances available online to reach patrons who might not yet be comfortable going out.
"The Board and staff at Town Hall is committed to advancing our mission amid the most challenging circumstances of our time," Sanders said. "We are transforming our business model to adopt the best practices and recommendations of health professionals, while remaining a place where the community can support live theatre."
Town Hall has not yet had to reduce its staffing. "We are fortunate to have a healthy reserve," Sanders said. "However, if this situation lasts into the winter and beyond, we will be relying on our patron base as well as other avenues of support to endure and ensure that we are ready to open our 40th season in September of 2021."
Town Hall has moved its popular education programming online, which has challenged the staff but also opened the doors to expanded national enrollment. "For the past two months, these programs have been offered free as a service to our students and parents," Sanders said. "Over the summer, we will transition to a paid model for these online programs, while continuing to explore funding sources to offer those who cannot afford tuition an opportunity for scholarships. We are also preparing in-person classes of 10 or fewer for those who are able to join us at our theatre."
Other events, including the long-planned 100th anniversary of Town Hall's historic downtown building, will be changed to virtual experiences. "All of these changes are forcing us to exercise our creative muscles like never before, and they are both exciting and terrifying," Sanders said.
"All of these changes are both exciting and terrifying.' – Robert Michael Sanders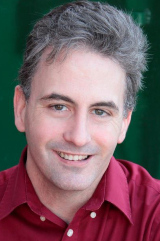 After postponing "Curtains" and "Always, Patsy Cline," the 350-seat Candlelight Dinner Playhouse in Johnstown was holding out hope to open "Peter Pan" on June 11 as originally scheduled. But Larimer County remains under the state's "Safer at Home" order, "and because of current regulations and restrictions in place, it has become clear that we would not be able to present 'Peter Pan' up to our usual standards," said Production Manager Pat Payne, who has just this week moved the dates of the high-flying favorite to the fall of 2021.
"We are still hopeful that we will be able to open our scheduled production of 'Singin' in the Rain' starting on September 3," Payne said. "At this time, we are looking at options for some outdoor entertainment as well as some inside smaller shows during the summer that could be phased-in as soon as we get approvals from state and local officials. We hope to announce these soon."
On May 28, Candlelight received approval from Larimer County to proceed with an outdoor summer concert series, to be presented "drive-in" style in the parking lot. The lineup:
Saturday, June 13: Jalyn Courtenay Webb presents Adele and Friends
Saturday, June 20: Blues to Broadway with Kenny Moten
Saturday, June 27: An Evening with James and Carole, featurring

Joe Callahan and

Anne Terze-Schwarz
Tickets are $20 per person or $70 for four (in one car). Only 44 parking spots available per concert. There will be no meal but snacks will be offered for purchase. Each concert will last 60 to 90 minutes, with limited bathroom availability. Advance reservations required at 970-744-3747.
"We continue to watch the guidelines from our government and will be ready to go once we are able to invite our patrons back to our theatre."
Theater Company of Lafayette was in rehearsals for "Always a Bridesmaid" when the COVID-19 shutdown came down. The company performs in the city-owned Mary Miller Theater, and is now waiting to hear local officials' plan for reopening public spaces.
"We have continued rehearsals for 'Bridesmaid' once a week over Zoom," said Artistic Director Madge Montgomery, but the show is being postponed until at least the fall. "And if it turns out the fall is still too early to re-open, then we will resume our productions in 2021."
In the meantime, the company known for its longstanding tradition of presenting an annual new-play festival centered on a rotating theme has commissioned short scripts for "A Socially Distanced Play Festival." "We will record three original short plays on Zoom and then make them available for viewing online in mid-June," Montgomery said. "We are also considering a variety of alternatives to performing live, including recorded radio plays and online workshops and staged readings."
As community-based, mostly volunteer company, Theatre Company of Lafayette doesn't face the severe financial crisis that other companies do – at least not yet. "But we provide a strong sense of community and connection for both our theatre artists and our audiences, and we are all struggling with that loss," she said.
Tomorrow: Straight Talk with artistic leaders from four more Colorado theatre companies
Contact John Moore at culturewestjohn@gmail.com
MORE STRAIGHT TALK
• Straight Talk with the Denver Center, Jesters Dinner Theatre, Glenwood Vaudeville Revue and Germinal Stage-Denver READ IT HERE
• Straight Talk with Local Theater Company, Theatre 29, The Source and Equinox READ IT HERE
• Straight Talk with Su Teatro, Vintage, Breckenridge Backstage and Counterweight Theatre Lab READ IT HERE
• Straight Talk with Aurora Fox, BDT Stage, Cherry Creek Theatre and Misfits Theater READ IT HERE
• Straight Talk with Creede Rep, Town Hall, Candlelight and Theatre Company of Lafayette READ IT HERE
• Straight Talk with Phamaly, Buntport, the Colorado Shakespeare Festival and Rocky Mountain Repertory Theatre. READ IT HERE
• Straight Talk with Rod Lansberry, Arvada Center Artistic Director of Plays. READ IT HERE
• Straight Talk with Lynne Collins, Arvada Center Artistic Director of Plays. READ IT HERE
• Straight Talk with Philip C. Sneed, Arvada Center President and CEO. READ IT HERE
• Survey: Most theatregoers aren't coming back anytime soon. READ IT HERE
• COVID-19's toll on Colorado theatre: 224 productions and counting. READ IT HERE