By Zadie Knapp and Leslie Simon
Despite being centuries old, the Faustian bargain began as a German legend that continues to fascinate audiences, showing up continuously in modern pop culture whether it's in films, books, or television shows. The tale begins with a knowledgeable man named Faust who believes that he has learned everything there is to learn. Faust craves more knowledge - but how to get it? When the demon Mephistopheles comes to Faust with the opportunity to make a deal, Faust sells his soul in exchange for a set number of years of magical knowledge.
When his time is finally up, Faust is disappointed, believing he has wasted his gift. He tries to reverse the deal, but fails and is dragged to hell - hence the term "the Faustian bargain." Possibly beginning in the 13th century through German folklore, the concept of selling one's soul is something that continues to resonate deeply even with modern audiences.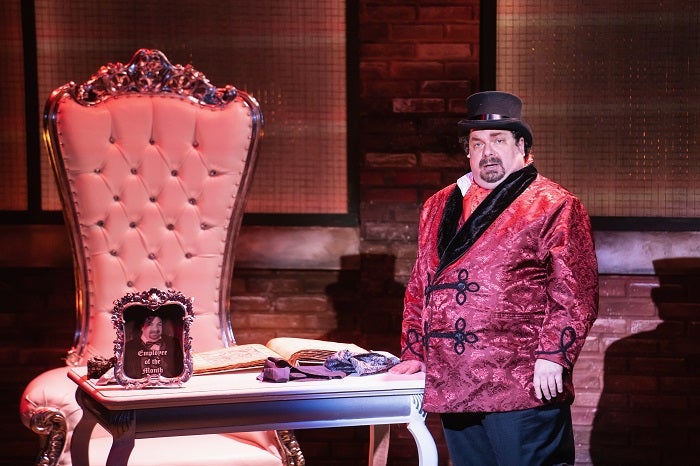 Robert Anthony Jones as Applegate (The Devil) in our production of Damn Yankees. Photo by Amanda Tipton Photography.
Do you have a favorite adaptation of this famous tale? Some of the stories below have had many adaptations and been turned into books, comic books, movies, and even Broadway musicals! Read below for some various pop culture media that seems like they might be inspired by the Faust legend, and then come see our version of the Faust story with Damn Yankees, playing April 7 - May 7.
Buy Tickets to Damn Yankees Here
Films:
Ghost Rider
The Little Mermaid (in all its forms)
Sleepy Hollow
Hercules
Bedazzled
Crossroads
TV Shows:
Books:
Music: