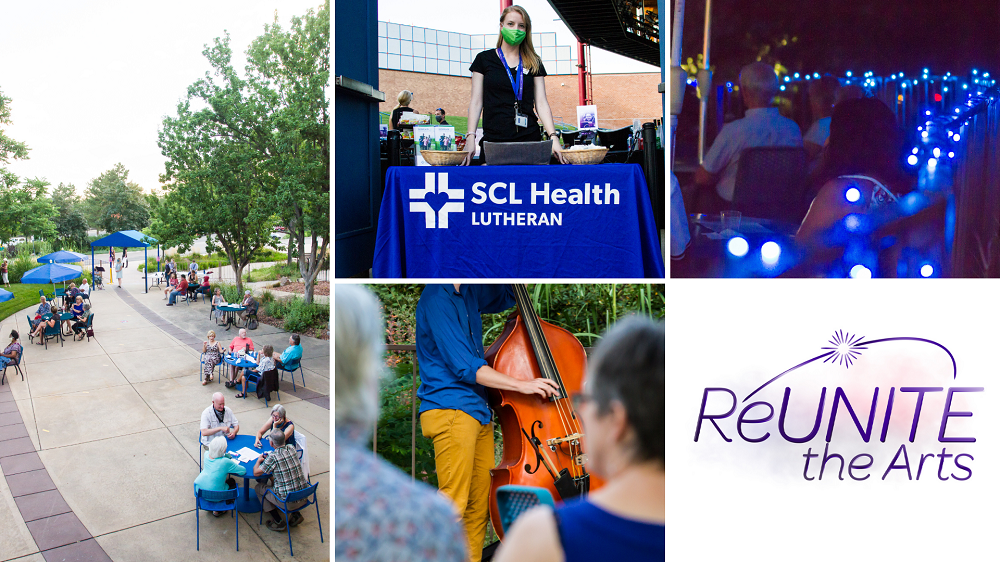 There's nothing quite like sitting under the stars on a cool Colorado summer night listening to live music. Music is healing and unifies people. Our Summer Concert Series is often a gateway for some patrons, who visit the Arvada Center for the first time to see their favorite artist. When people see our building and grounds, they are often surprised by how big we are, and the diversity of our programming. They come for a concert, and they come back for the fine arts.
Last year when COVID-19 forced us to temporarily close our doors, we knew that some of the large acts that were booked to play our outdoor amphitheatre would not even be able to travel to Colorado, let alone play in front of a packed house. While we were crushed not to be able to host these concerts, our staff quickly reimagined a smaller outdoor musical series.
The Front Porch Series not only gave our patrons a chance to safely listen to live music together, but also provided an opportunity for local Colorado acts to play the Center at a time when touring was on hold. Patrons were not only excited to see musicians perform, they were excited to see each other! One of the beautiful aspects of our audience is the friendships they create after attending the same events together year after year. We have patrons who specifically request to sit by each other, and who attend post-show talkbacks that spur conversations over coffee afterward.
Lutheran Medical Center has been a longtime sponsor of our Summer Concert Series, and they showed how truly supportive they were of the
power of live music when they agreed to sponsor our Front Porch Series. They provided us with baskets of hand sanitizer and sunscreen to help keep our patrons safe in their own special way. We are excited to have them again sponsor this summer's Front Porch Series along with larger performances in our outdoor amphitheatre.
By donating to the Arvada Center, you allow us to continue creating fun experiences for our audiences as well as paid work for local artists. As we look toward this summer, we are excited about the expanded Front Porch Series we have planned with new partner Dazzle Presents, as well as our rekindled relationships with our cultural partners. Join us this summer as dance, symphonic music, jazz and more fill our stages.
Sincerely,
Philip Sneed
President and CEO