By Leslie Simon
When you are performing with Elvis, Johnny Cash, Carl Perkins, and Jerry Lee Lewis, you might think it would be very easy to get upstaged. Despite all these talented legends in the Arvada Center's current production of Million Dollar Quartet, it's all eyes on Suzanna Champion every time she is on stage. We spoke to Champion recently about what it was like preparing for this role, how it compares to her real-life work as a recording artist, and what it's like to be home in Colorado again.
Suzanna Champion in Million Dollar Quartet, photo by Leslie Simon
Q: What is it like to be representing the women up there with so much rock 'n' roll testosterone?
SC: It's such a blast to be the only girl up there! I think the energy of the show changes when Dyanne and Elvis enter, and it is fun to be the one to bring a little sass, flirtation, and femininity to the room. It's also a huge honor! I'm blown away every night by the talent of the boys around me, and when Dyanne is snapping and dancing and smiling along, it doesn't require any acting at all!
Q: While Elvis did bring a woman with him (who is seen in the uncropped version of the famous photo), her name was not Dyanne. How did you approach taking on a character only partially based in reality?
SC: It gave me a lot of freedom to know that the writers had already taken liberty with the character, and that I wasn't bound to an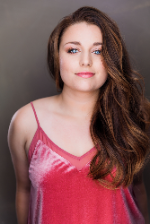 impersonation. I don't feel the same pressure as the quartet does to be an accurate imitation. Her name was Marilyn Evans- she was a dancer from Las Vegas, and she and Elvis were in a new relationship. I approached the role with an awareness of who she was and women of the era, while also allowing myself to follow my instincts of who Dyanne in the show needs to be. She's confident, sexy, and bold, and yet also empathetic to the relationship dynamics in the room. We see that in her interactions with the men, and how she influences them - especially with Sam Phillips.
Q: When you sing "Fever" you can hear a pin drop; the audience is so tuned in. How does being in the pretend recording studio compare to your real professional recording experience?
SC: Thank you! I love singing that song. I think that the pretend studio on stage is quite different from a real studio. For one thing, a real studio tends to be a very relaxed and casual environment because you know that you can do as many takes as you need- the pressure is low! Of course on stage, we are aware that we have one shot to get it right each night, and that there are hundreds of people watching!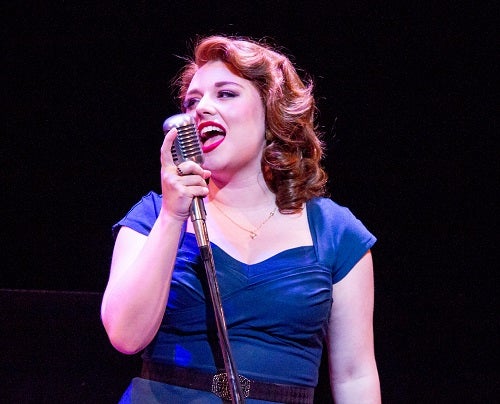 Q: Any funny unexpected moments from rehearsal or onstage that you would like to share?
SC: Well, in the song "Long Tall Sally" Dyanne adds some maracas. The other night, I wasn't holding on tight enough, and one went flying across the stage. Who knew maracas were such a hazardous object!!
Q: Colorado is so happy that you have moved back home. What did you miss most about your home state?
SC: I'm so glad to be home! I missed my family and community here- it has been so much fun to have my family and people who were important to me when I was growing up get to come see the show. The other night, the family I babysat for in high school came to see the show (and the kids are 17 and 20 now!) so those moments are really special. And since I have been teaching in Denver, a lot of my high school students have come out to support me, and that has been a really cool thing for me as a teacher. Of course, the mountains aren't bad either!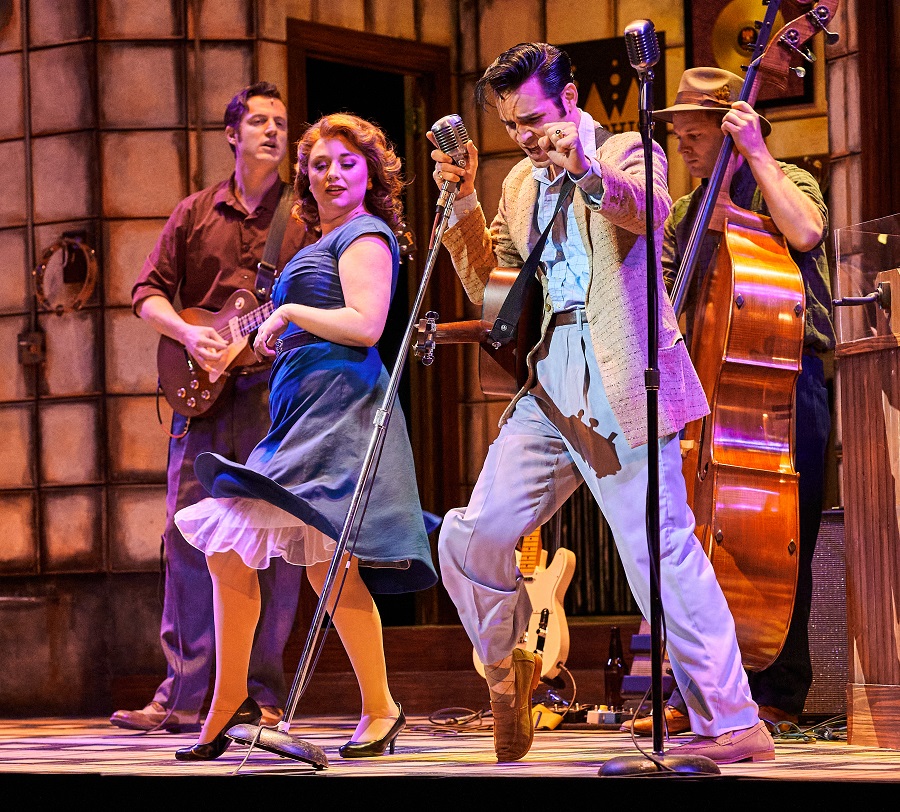 All production photos in this story by Leslie Simon