TURN IT UP: 'AMPLIFY' BRINGS VOICE TO BLACK WOMEN
Video above: Watch the second episode of 'Amplify,' Season 2, featuring Therese Gardner, Lynne Hastings, Sheryl McCallum, Michaela Murray and Simone St. John. The next episode drops on September 11.

'It's beyond time that people open their hearts, minds and ears to listen to us.'

By John Moore, Senior Arts Journalist
Today, the Arvada Center launched the second episode of its second season of "Amplify," its video series giving voice to Black men and women through music, performance, dance and spoken word. Season 2 features 15 Black women whose voices have not yet been heard loudly enough – at the Arvada Center or beyond. The series is a proactive response to the racial reckoning in America that has arisen since the murders of George Floyd, Elijah McClain, Breonna Taylor and other Black Americans. Betty Hart has curated "Amplify" into taped segments of about 25 minutes each. Watch the first five episodes here. The next episode will drop on September 11. Below, meet the women featured in Episode 2.
AMPLIFY: THERESE GARDNER
'Black women, girls and femmes are habitually overlooked by society.'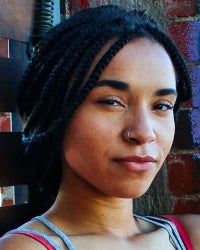 Both of my "Amplify" pieces were inspired around the dedication to empower Black women and girls to not only be unapologetically Black and woman, but to inspire Black humanity to write, heal, protest, build and spread love to fight against the powers that be. As Black women, girls, and femmes are habitually silenced and often overlooked by society, it has always been necessary to amplify Black women's voices and the issues raised by the Black Lives Matter movement. Only when we fully uplift, protect and support Black women are we able to work toward transforming the political and cultural landscape of violence that has become normalized and perpetuated in every institution in America.
AMPLIFY: LYNNE HASTINGS
'We can rise above anything. We've been doing it for centuries.'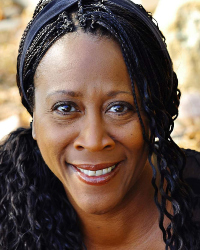 Maya Angelou has been a personal hero since I read "I Know Why the Caged Bird Sings" in college. I chose to recite "Still I Rise" because this poem has been a source of strength for me in these trying times. Comments on social media the past few months have made me question the capabilities of others to empathize and self-reflect. I tell myself not to "go low, but rise above it." The poem reminds how to do that by celebrating the strength, confidence and beauty of the BIPOC community. We can rise above anything. We've been doing it for centuries. It's time for black women to be celebrated for the qualities that have been used to scare white people. Our kinky hair, full lips, wide hips, loud laugh, resiliency, adaptability, ability to lead, humor, vulnerability, capacity to love and be loved ... our humanness.
AMPLIFY: SHERYL McCALLUM
'Black women are stereotyped in general, and also in theatre'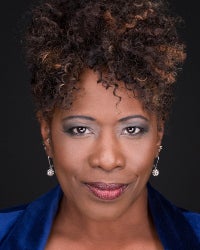 I picked my topic about Black women not being present on theatre company staffs or in theatre administration because I remember the visceral reaction I had when it kept happening right before my eyes. It's extremely important that people – theatre people in particular – hear Black women's voices. It's beyond time that people open their hearts, minds and ears to listen to us. Really listen.
AMPLIFY: MICHAELA MURRAY
'Now is the time to push for freedom, equality, inclusion and love.'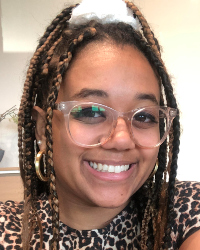 It is incredibly awesome that I was thought of for this opportunity. I am so excited to be a part of something that is not only pushing African American voices but letting us shine at what makes us us – and happy. It's extremely important right now that our voices are heard and recognized. In a world where I feel as though African American women are sometimes overlooked, here is something that you can't ignore and run from. We are strong, we are important and we will be heard. Now is the time for action and to push what is most important: Freedom, equality, inclusion and love.
AMPLIFY: SIMONE ST. JOHN
'When George Floyd was killed, I experienced a tipping point.'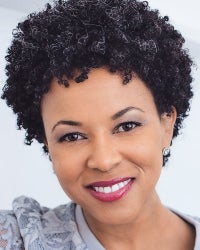 I have kept my head in the sand for much of my life in America, changing the channel on police brutality cases, hushing my friends when they wanted to tell me of racial injustices in the news, avoiding a deep dive into the horrors of slavery. When George Floyd was killed and his story became central in the media, I experienced a tipping point within myself. I found myself feverishly posting on Facebook with the intention of compassionately changing minds and also forcing myself to swallow the bitter pill of watching some of the brutality against black people that I have so long avoided. In a short period of time, I recognized my energy was frenetic, and I was moving at a pace I would not be able to keep up with. One day I realized that even if we solved inequality for Black people, there is still sexism, homophobia, xenophobia, economic exploitation, sexual abuse, domestic violence and child abuse still running rampant in the experience of the human condition. So I started thinking from a more zoomed-out perspective. And once I did that, I arrived at the need to connect with our heart. My orientation in this world is centered on personal freedom and the human heart, so for my "Amplify" contribution, I spoke from the place I knew to speak from. It was not political per se, but it was authentic to me, it is part of a greater message I carry with me and share.
The next episode of "Amplify" will feature Adrienne Martin-Fullwood, Ilasiea Gray, Jada Roberts, Kristina Fountaine and Mary Louise Lee.

John Moore was named one of the 12 most influential theater critics in the U.S. by American Theatre Magazine during his time at The Denver Post. He also is the founder of The Denver Actors Fund, and is now contributing reports for the local theatre community for ArvadaCenter.Org. Reach him at culturewestjohn@gmail.com.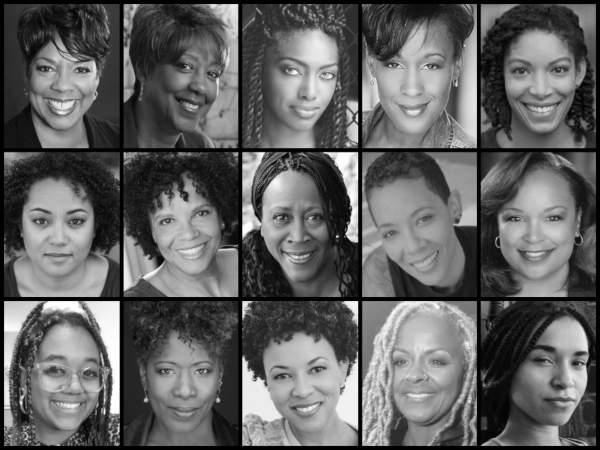 The women of 'Amplify': Top row, from left: Adrienne Martin-Fullwood, Colette Brown, Ilasiea Gray, Jada Roberts and Jasmine Jackson. Second row: Kristina Fountaine, Latifah Johnson, Lynne Hastings, Marisa Hebert and Mary Louise Lee. Third row: Michaela Murray, Sheryl McCallum, Simone St John, Stephanie Hancock and Therese Gardner.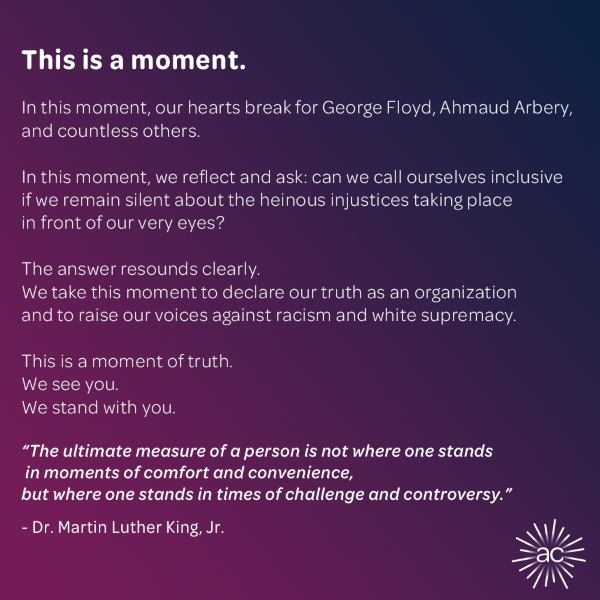 The Arvada Center issued the above statement after the police murder of George Floyd.